Profiler
Erstellung einer Corporate Webseite
---
Created:
11/2021
Technologies:
Wordpress
This was the site before the project started.
At the start of the project, I found a website based on Joomla that was already somewhat outdated. The site had a simple design that put the portfolio in the foreground. The colour scheme was kept simple in white. The responsive design only worked partially.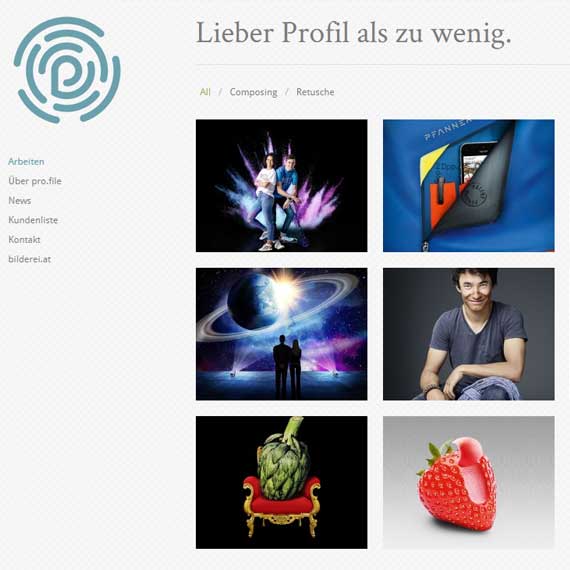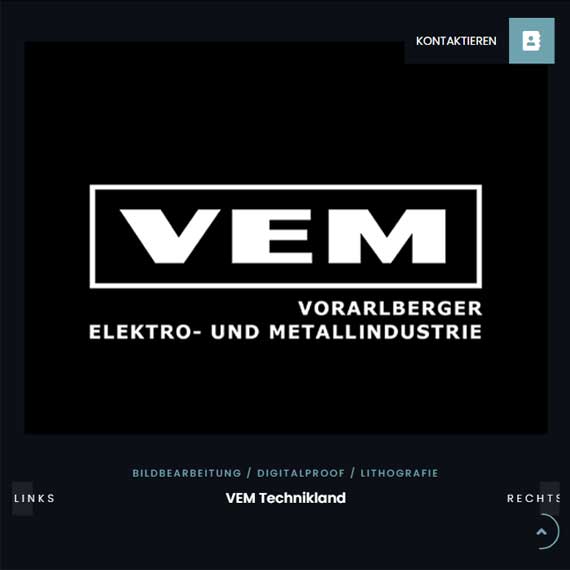 The page after the project has been completed.
The site needed to lose weight and appear as clean and simple as possible, but at the same time have a modern feel. The portfolio should continue to speak for itself and be in the foreground.
In the header, I used a hero image followed by a short description. The portfolio was implemented using horizontal scrolling between the elements.
The whole page was kept in black with blue as the highlight colour. The menu was omitted because users could already see the entire content after a short scroll and the page was very minimalistic.